Content
Baby Driver
Director: Edgar Wright
Rated: R
Release Date: June 28, 2017
Don't worry, Baby Driver isn't a musical in the traditional sense. It doesn't have characters breaking out in song and spiraling into wild, Busby Berkley style dance numbers (unless you count car chases as dance numbers). Instead it features Baby (Ansel Elgort), an expert driver forced into a series of heists by Doc (Kevin Spacey). Through a series of events, Baby tries to pull himself away from a life of crime while falling for Debora (Lily James), a charming waitress he meets at a diner. The plot itself is a little thin, but that's because it's not really the point. What Wright wants to do with this film is turn soundtrack into character; make a film that flows as well as its soundtrack.
It's a bold effort, and it makes the soundtrack the leading star. It's an absolutely fantastic soundtrack running the gamut from classic rock to modern rap, each song cued up with the film's editing and action. The excuse is that Baby has tinnitus so he's always listening to music to get rid of the ringing. Resulting in car chases cued wonderfully to songs, entire scenes edited to the beat of whatever Baby is listening to, and a soundtrack often informing the film more than anything else on screen. It also means every character is defined by the music, and every choice is bent around what's playing. Even the dialogue is often a diatribe on the meaning of music to people, and in that aspect the film is endlessly interesting.

Wright's direction of the action is just as interesting. His shots and editing go beyond coherent, which is a base we shouldn't have to applaud, but will thanks to having just seen The Last Knight. He weaves together brilliant plot, music, and real driving into some masterful sequences. The first 20 minutes of this movie are an almost perfect execution of Wright's "car chase musical" idea from the opening beats featuring "Bellbottoms" by The Jon Spencer Blues Explosion to the first moment that Baby's headphones sadly come out.
Unfortunately, that marks a bit of a stumble for the film. The movie loses its thread a little bit once the full commitment to musical drops. Maybe it was impossible to really keep the entire film moving forward as a coherent whole while remaining faithful to the constant music (most musicals don't do that), but once the film ditches the idea to advance the plot it starts to lose some of its charm. There's still plenty of good to go around, and any time the film kicks back into car chase mode it picks the thread back up. It's just between these moments things get a little awkward. The movie still works, but it's disappointing it doesn't fully commit to its bold idea.
Do not mistake a lack of fully successful execution with lack of quality. Part of the reason the film's inability to fully dive into its soundtrack-is-god style is so annoying is because what it's doing is so challenging and interesting, it excels when it does those things. This isn't some cheap gimmick like Suicide Squad tried to do. It's even a step up from Guardians of the Galaxy's use of soundtrack. It's a bold experiment in making music into a full blown character, and as an experiment it both works and fails. But man, when it works, like those first 20 minutes, it works so well.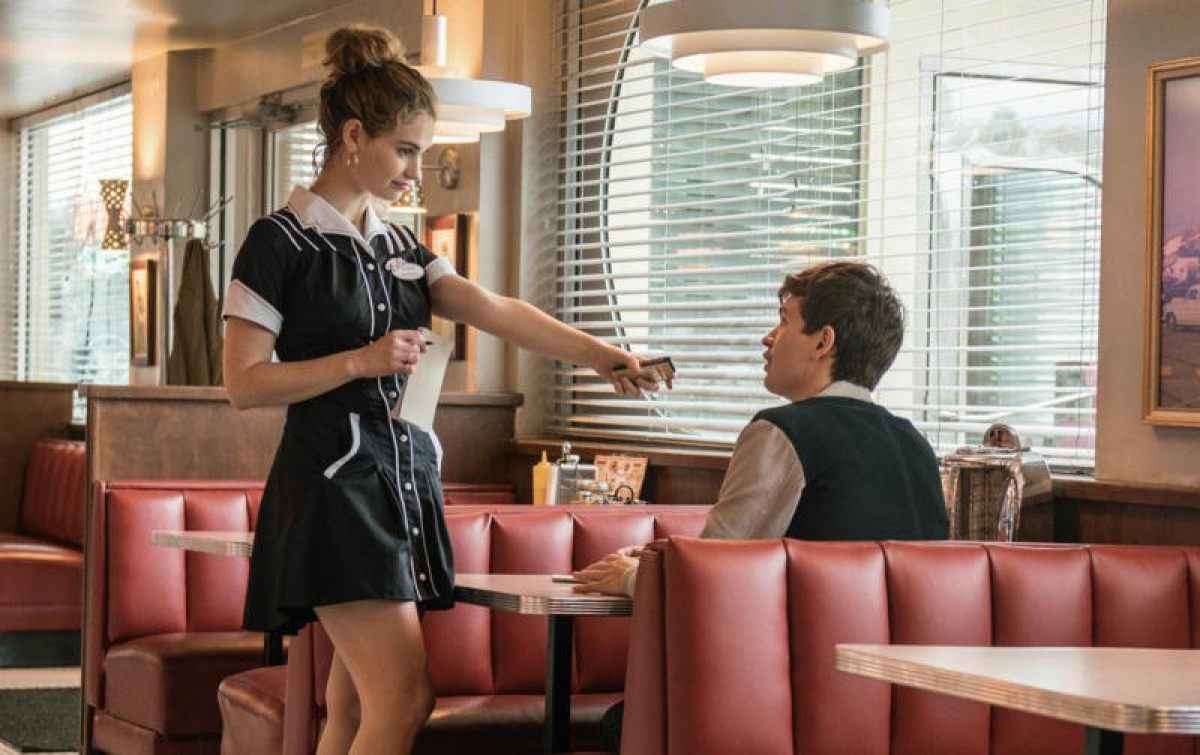 I wish as much could be said for the story itself. While Baby and Debora's story arc is pretty well fleshed out, the rest of the characters lose a bit of push. This is especially true for Doc, who wavers between all-out evil and paternal gangster. With the focus on the music and action, the characters and their motivations get a little lost. The end of the film explodes into a bloody action flick that feels at odds with the almost charming tone of the rest of the film. Maybe this is a repudiation of the musical genre in general, and a wink at the soundtrack-as-character itself, but it feels almost like a cop out for what the film was trying to do. It's as if Wright realized he couldn't carry on his brilliant weaving of music and action…so he just didn't.
Baby Driver should be seen simply because it is such a bold and wonderful idea. It really does execute it well for most of the movie. That's why I kind of hate to say that it doesn't pull it off fully. That makes it sound like it failed, but just trying to do this is a success. I'd rather have films trying something incredible and fall just a little short than ones that don't try at all.