Spider-Man: Homecoming
Director: Jon Watts
Release Date: July 7th, 2017
Rated: PG-13
Spider-Man: Homecoming isn't concerned with re-telling Peter Parker's origin story. Instead, we're introduced to a Peter (Tom Holland) that's already been established around his borough of Queens, NY. But after getting a taste of Avenger-like action during Civil War, Peter's been anxious to fight some big-time crime. Stumbling on Adrian Toomes (Michael Keaton)'s band of thieves powered by alien technology (left behind after The Avengers), Peter's out to prove to his mentor Tony Stark (Robert Downey Jr.) that he can handle it. But the 15-year-old Peter finds he struggles with balancing his Spider-Man duties, school life with his best friend Ned (Jacob Batalon), love life, and home life with his aunt May (Marisa Tomei).
The Homecoming subtitle is both a play on Peter's newfound high school age, and a "homecoming" to the MCU. With how prevalent Downey Jr.'s Iron Man was featured in advertising, I was worried poor little Peter would take a backseat to all of The Avengers craziness. We've seen the result of universe building bogging down some of the Marvel properties, but thankfully Homecoming doesn't concern itself with that too much either. The events of the MCU proper have informed some of the character motivations for sure, as Adrian gets his villainous start after the Battle of NY, but there's been a great effort to ground Spider-Man in his own little pocket of the world. Thus, Homecoming is free to not only tell its story at its own pace, but isn't afraid to explore Peter as a character.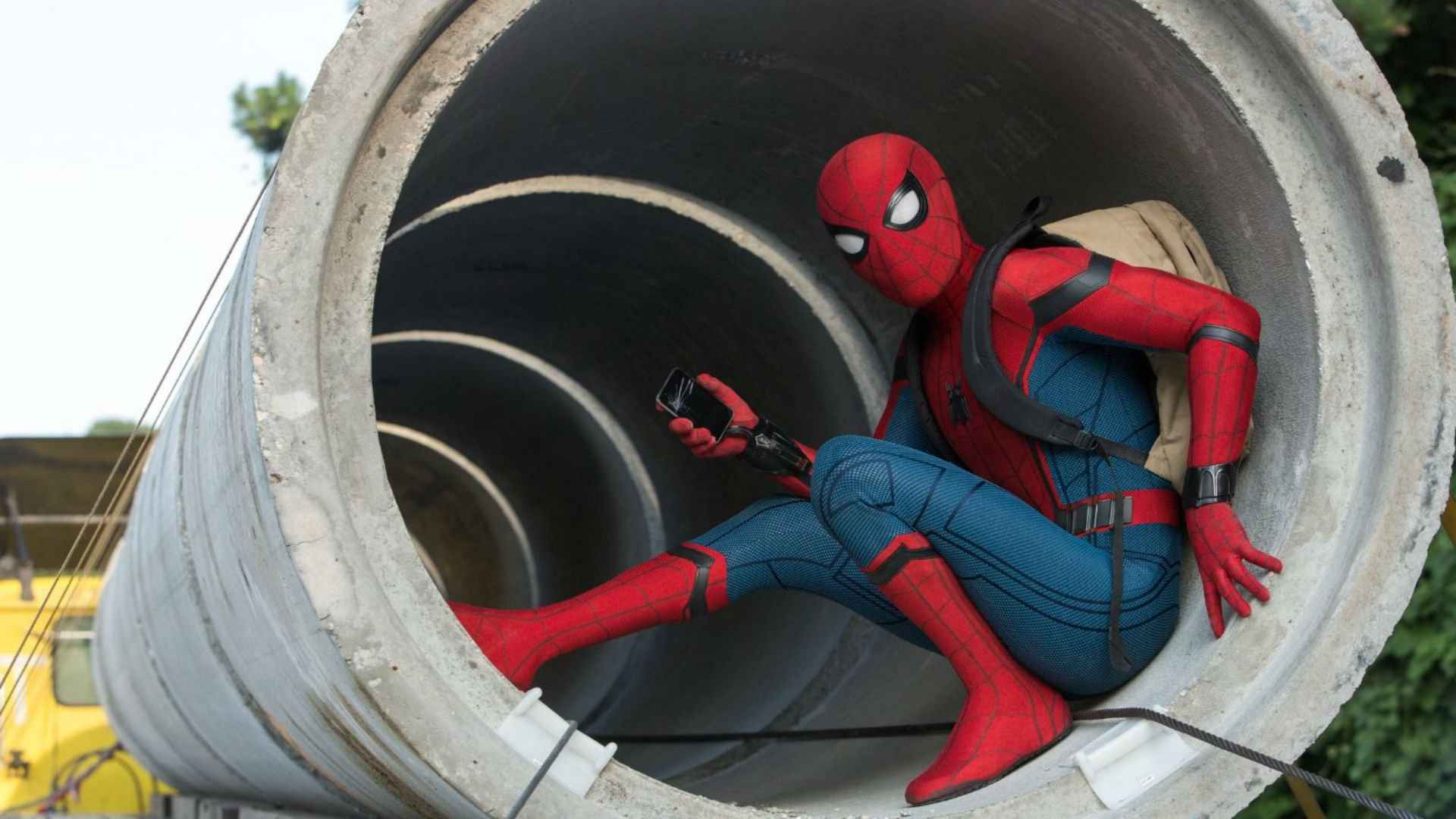 Director Jon Watts takes great pains to make Homecoming feel more intimate. From the opening scene featuring Peter's video diary, to the pacing of conversations between characters, there are plenty of scenes given time to breathe and fully flesh out the film's extended cast. Tom Holland is a dream, and his awkward yet full-hearted take on the hero is much different than we've seen in the past. Holland portraying a teenage Peter is not only believable, but incredibly refreshing. When Holland's Peter jokes around, or accidentally saves the day, it always comes across as natural. Because of this, the threats to him become even more engrossing as a literal child is now fighting to save his loved ones. It's a tonal balance we've yet to see from Spider-Man, and I'm very curious as to where it can go from here.
But it's not like Holland steals the show, either. Homecoming has an incredible cast, and the script is laid out so every character has time to shine. Michael Keaton playing a birdman after, well, Birdman, may be ripe for jokes, but Keaton's soft-spoken menace gives him a presence we've yet to see from other MCU villains. Spider-Man's villains are probably the most famous in Marvel Comics, so it feels so right to see Keaton stake his claim. Adrian is complex, has a reasonable motivation, and seems better-written overall than a good chunk of Marvel's other baddies. Peter's classmates are all fabulous as well. Zendaya shines as a brilliant loner, Tony Revolori's Flash is the right kind of bully, it's great to see Jon Favreau's Happy Hogan return, and Jacob Batalon's Ned is so damn adorable I can't wait to see him again. The cast is just so well put together, and Queens has such a lived-in feel, Homecoming absolutely nails the "neighborhood" in "Friendly Neighborhood Spider-Man." We haven't experienced Spider-Manlike this before.
And, uh, Marisa Tomei is a goddess and I'm so glad Homecoming addresses the shift in Aunt May's age.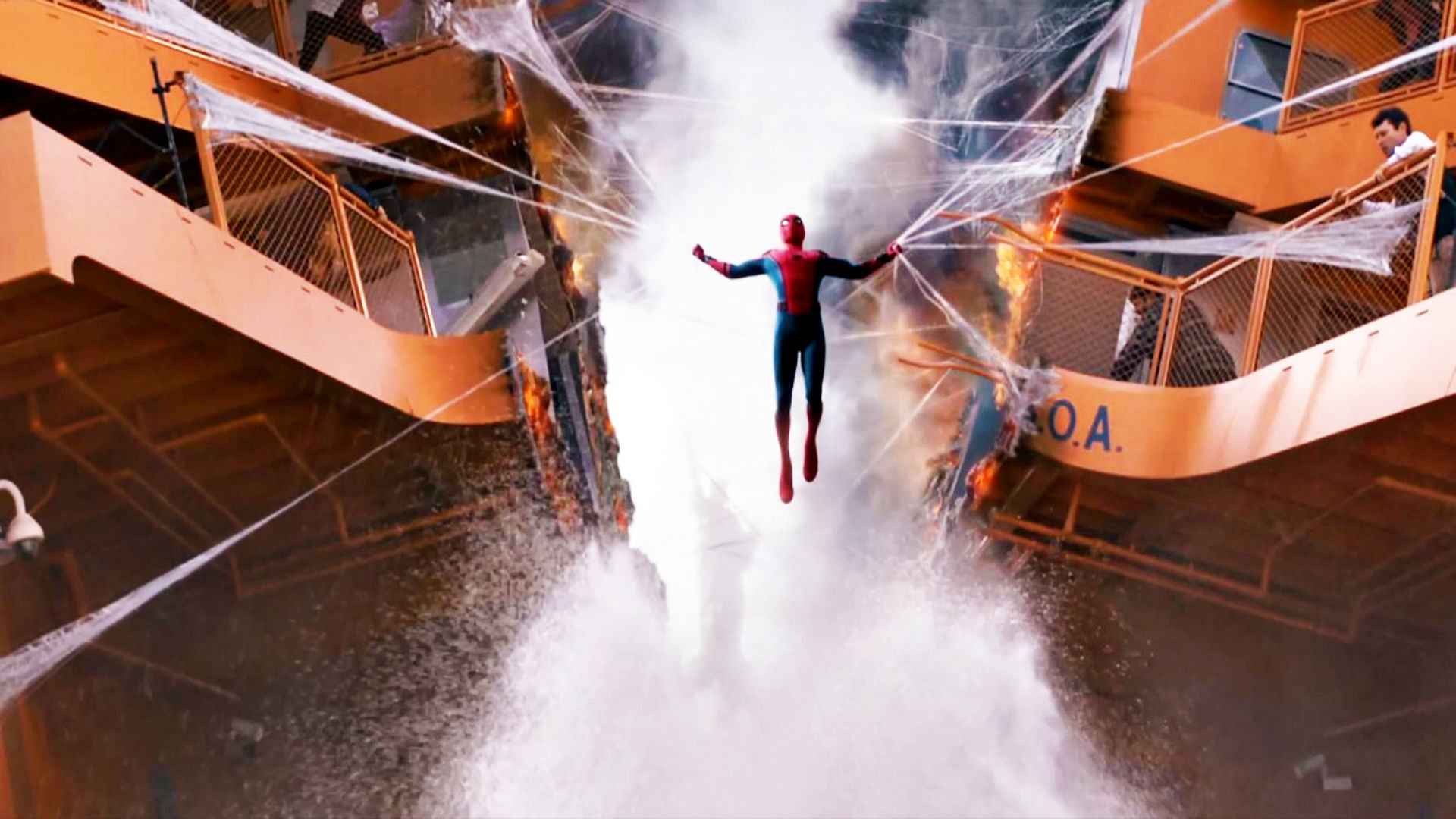 Now Spider-Man: Homecoming isn't a perfect film. The plot tends to get lost during the deliberate pacing of the second act, and it's still an origin story thematically, but it's still entirely successful. I mean, we finally get an action scene that isn't about fighting a bad guy, but saving people. I can't believe that hasn't happened in a while. Even if I'm reviewing Homecoming in the comic book movie bubble, I feel like this world is so well established that the film's weaknesses are a reflection of its central character.
This new Peter is flawed, but attacks his flaws head-on. Homecoming has so much fun just living and swinging with Spider-Man, it's hard not to accept those flaws and just go with the swing of things.
Statements: Some of the contens of this site are from the internet, if these contents infringe on your copyrights, please contact me, I will immediately delete. All contents doesn't represent my points.